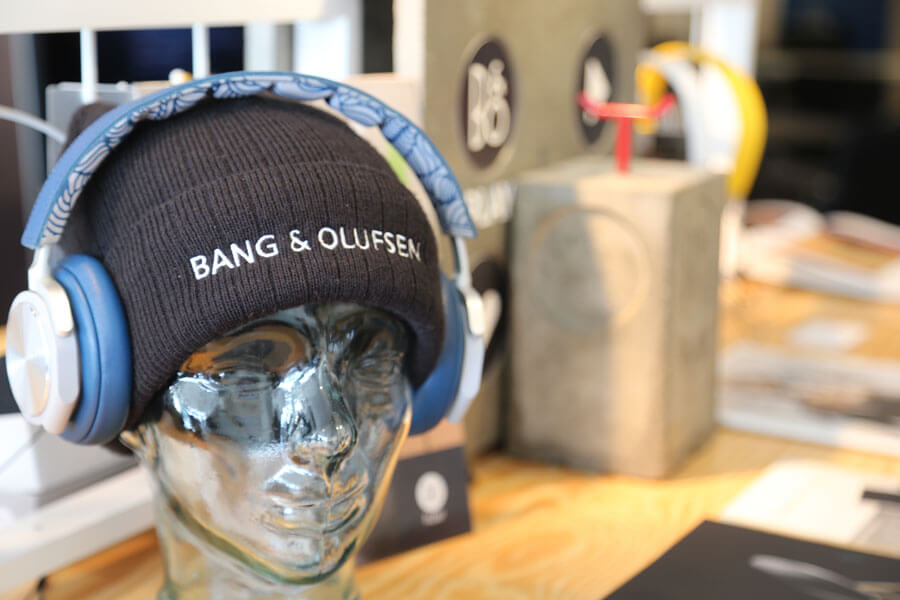 Contemporary Photography have created a virtual tour for the Dublin showrooms of high end electronics brand Bang and Olufsen.
The tour has been designed to showcase the cutting edge products in sound and vision that are on display in the Donnybrook premises.
In addition to the virtual tour a set of still images were created showing the products in situ in the showroom and the cinema room.
Pride of place in the glass fronted demonstration area is the latest 84 inch television from the Danish manufacturer.
Click on image to visit live tour
Bang & Olufsen is the premium home theatre manufacturer of custom built multi-room music systems, loudspeakers, televisions and telephones.
Bang & Olufsen manufactures a highly distinctive and exclusive range of televisions, music systems, loudspeakers, telephones, and multimedia products that combine technological excellence with emotional appeal.
The existence of Bang & Olufsen is and has always been based on the initiatives of incredibly innovative people. People with persistence. People with high ambitions. People who believe that creating is living.
Bang & Olufsen was founded in 1925 in Struer, a small town in the north western part of Denmark, by two enterprising young engineers, Peter Bang and Svend Olufsen. They created the business that was to become an international design icon and a global symbol of audio-visual excellence.
Today Bang & Olufsen a/s is world renowned for its distinctive range of quality televisions, music systems and high-performance loudspeakers; products that combine technological excellence with emotional appeal in a sensational design language.
Bang & Olufsen products are sold mainly by an extensive, independent retail network across more than 100 countries. The majority of these retailers are concept stores, which exclusively sell Bang & Olufsen products.
Besides entertainment products for the home environment, Bang & Olufsen applies it acoustic skills and design competence's in creating high-performance sound systems for the high-end car industry, bringing the entertainment experience to a new level.
The Dublin showroom is located in Donnybrook just a few doors down from Kielys Pub.
Meet the team at Bang and Olufsen Dublin
Contact Bang and Olufsen Dublin
Address: 6 Main Street, Donnybrook, Dublin 4
Phone:(01) 260 2404
Categories: Contemporary Photography, Google Business Photos, Google Business View, Google Maps Business View, Virtual Tours
Tags: and, bang, billy, contact, contemporary, donneybrook, donnybrook, dublin, home theratre, ireland, loudspeakers, multimedia products, music systems, olufsen, peat, photography, telephones, televisions, tour, virtual